Work in Confined Spaces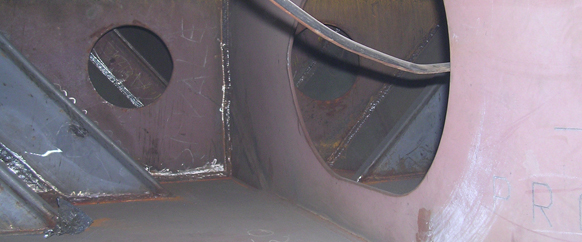 1. Definition
A confined space is any setting with limited entry and exit openings and adverse natural ventilation in which toxic or inflammable pollutants or an oxygen-poor atmosphere may accumulate and which is not conceived for continued use by a worker.
These may be of several types:
Confined spaces which are open at the top and with a depth that hinders their natural ventilation; for example:
Cesspits.
Vats.
Pits.
Open tanks.
Confined spaces which are closed with a small entrance and exit opening; for example:
Underground transformer rooms.
Tunnels.
Sewers.
Service galleries.
Underground utility shafts.
Storage and settling tanks and similar.
2. Reasons for Accessing
Construction work.
Repairs.
Cleaning.
Painting.
Inspection.
Installation of Trays.
Wiring.
Rescue.
Etc.
3. General Hazards
Those which, apart from the hazardousness of the atmosphere inside, are due to the deficient material conditions of the space as a workplace.
Becoming trapped.
Electrocution.
Falls.
Postural Risks.
Problem of Communication.
Physical Atmosphere: Heat and Cold / Noise / Vibrations / Lighting.