Basic First-Aid Actions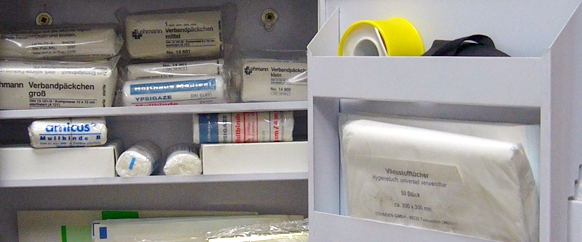 Day after day, situations arise that place human lives at risk with increasing frequency.
In these cases, professional medical care is not always close at hand and usually more or less time passes before it reaches the injured person. This waiting time is very important for the survival of the injured person if action is not taken rapidly or if inappropriate action is taken.
Therefore, with the principal aim of providing a correct model of how to act when faced with emergency situations, a short guide is presented which shows the guidelines to follow regarding how and when to act in the case of accidents (PIA Method), the basic cardiopulmonary resuscitation protocol that offers the bases for acting when dealing with an assumedly unconscious casualty and, finally, a list of ways to act that includes what a person should or should not do in the case of having to aid an injured person.