Automation
Replacements throughout several phases of the control system at ENCE Navia - Spain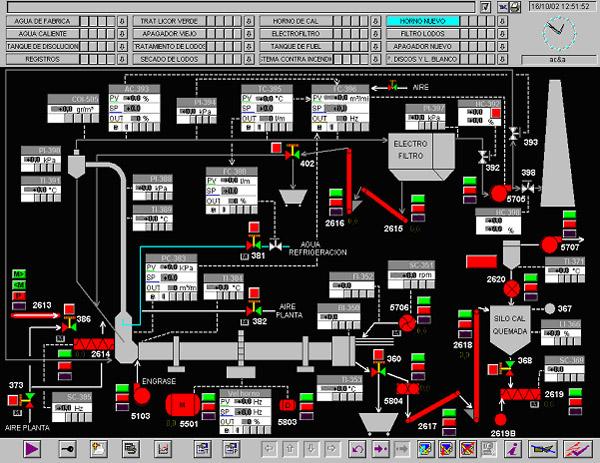 Client: GRUPO EMPRESARIAL ENCE
Location: Spain
Replacement of monitoring systems of various areas (lime kiln, washing-bleaching, resin-extracting plant and paper pulp machine) in the PLC-Scada designed process at the hybrid system. The various hybrid systems at the plant are connected to one another and to other systems responsible for other parts of the process through different protocols (profibus, Ethernet, modbus RTU, etc.)
Control system for substation and mid-voltage centres - Spain
Electricidad e instrumentación
Cachamay football stadium (Puerto Ordaz) - Venezuela
Cement works in Ocumare del Tuy - Venezuela
Client: CEMENTOS LAFARGE
Location: Venezuela
"Turnkey" project for the electrical renovation and automation of the plant.
Engineering
ENCE 220 kV substation - Spain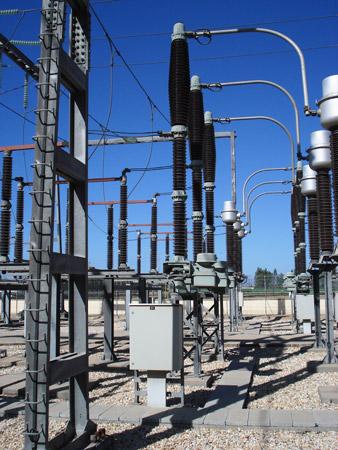 Client: SIEMENS
Location: Spain
Comprehensive engineering works for the construction of the ENCE 220 kV substation, with conventional switchgear, ring configuration, one bay and two autotransformer bays. Included in the works performed as the design and calculation of earth-moving, civil works, structures, installations, control and protection and auxiliary services, for both the documentation required for legal processing and for the tender and subsequent construction of the substation.
Maintenance
High voltage grid maintenance - Spain
Mechanical assembly