Automation
Automation of coke batteries - Spain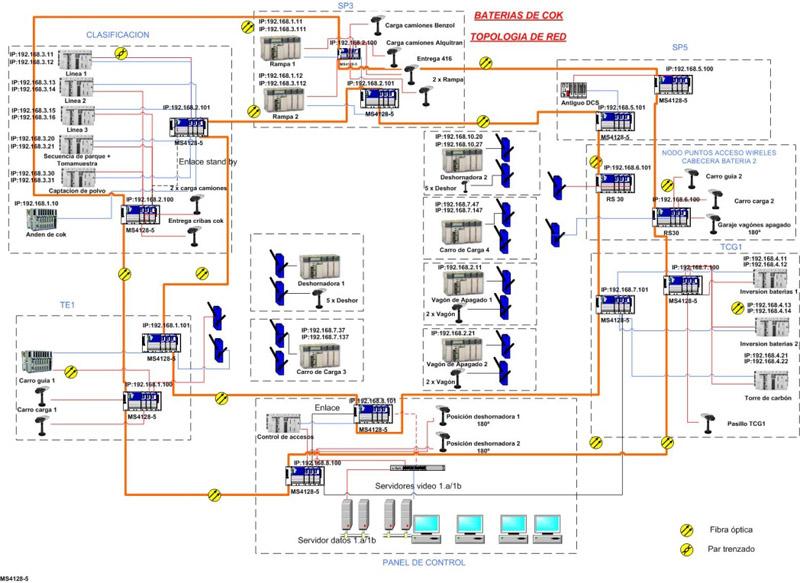 Client: ARCELORMITTAL ESPAÑA, S.A.
Location: Spain
Programming supply and start-up of a system to monitor and control the coke batteries at the steelworks. The system includes:
General DCS used as platform to perform various control actions and production organisation.
PLC control systems of the various process areas (15 PLCs).
Ethernet network with dual-ring redundant topology.
Various machines connected to each other through a redundant wireless link (6 machines).
Alternative blower system of converters at the LD-III ACERALIA steelworks - Spain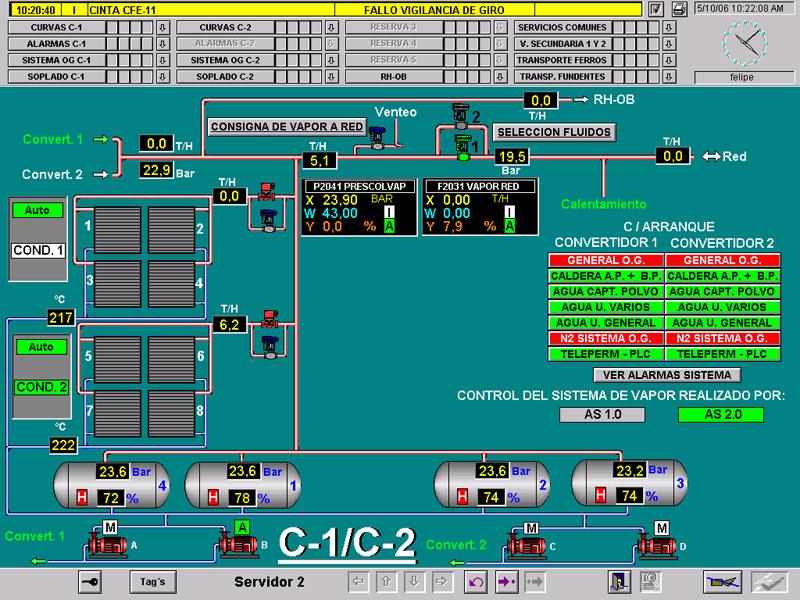 Client: ARCELORMITTAL ESPAÑA, S.A.
Location: Spain
Control system made up for S7-400 programmable automation, SIEMENS SCADA WinCC monitoring and SIEMENS TELEPERM distributed control. Point-to-point TTY communication via RK51 protocol. Project performed in line with scheduled, one-off shut-downs during facility hours. All the common parts of the 2 existing converters (steam system) were duplicated to enable alternative operation. The existing programming was adapted both in the PLCs and in the DCS to ensure that operation responded to the functional description provided by the technicians.
Electricidad e instrumentación
BATERIAS DE COK DE GIJON - Spain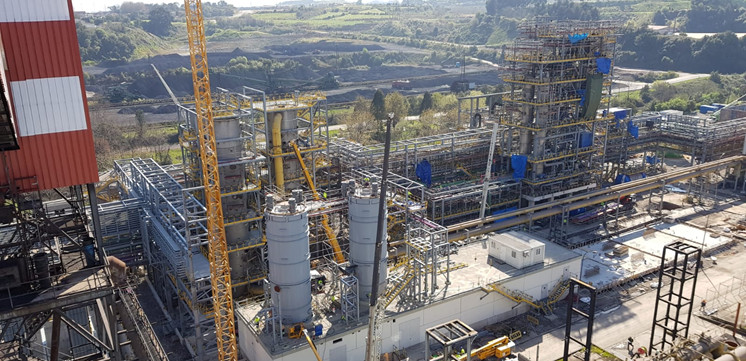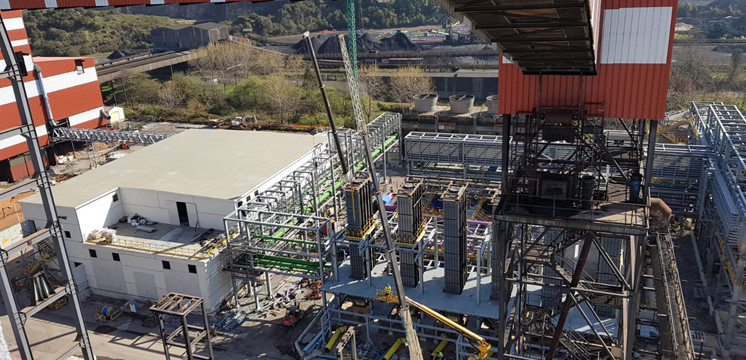 Client: ARCELORMITTAL ESPAÑA, S.A.
Location: Spain
Instalación eléctrica de media y baja tensión, control y comunicaciones para las nuevas Baterías de Cok de la factoría de Arcelor de Gijón. Los alcances más importantes a realizar por Isotron son: descarga, ensamblaje y montaje de equipos eléctricos, suministro e instalación de bandejas eléctricas por los racks, suministro tendido y conexionado de cable de comunicaciones, cuadros de control, instalación de puesta a tierra en salas, racks, alumbrado, servicios auxiliares, documentación as-built, suministro e instalación de cuadros de comunicaciones y hardware asociado, y de tomacorrientes maquinas.
Montaje Eléctrico Maquina de Pasta, Área Seca y Línea de Balas - Spain
Obras y servicios de electricidad e instrumentación en ALCOA San Ciprián - Spain
Client: ALCOA EUROPE
Location: España (Spain)
Las obras y servicios desarrollados en el emplazamiento de Alcoa San Ciprián consisten en las siguientes tareas:
· Mantenimiento de los equipos de laboratorio de la Planta de Aluminio
· Mantenimiento eléctrico y de instrumentación de la Planta de Alumina
· Mantenimiento de alumbrado de viales.
Adecuaciones, ampliaciones y reformas eléctricas y de instrumentación.
Maintenance
10kV substation. Partial refurbishment for regulatory compliance - Spain